Trio Machinery
Trio Machinery Inc. has been in the processing equipment business for nearly 30 years with the net goal to improve the efficiency of "value added" fish processors. Incorporated in 1986, Trio Machinery has focused on selling new & reconditioned skinning machines since its' inception, and has specialized in rebuilding Trio skinning machines.
Founder & president of Trio, John Munro has been selling & servicing Trio skinners for almost 40 years and has an intimate knowledge of the Trio skinner line.
With a background in refrigeration, John is extremely familiar with the on-board condensing packages built-in to Trio skinners as well as the inner workings of these machines.
More About Us
Operations manager, Iain Munro has worked closely with his father, John, in providing backup & customer service for the equipment Trio sells. He is conversant with the Trio skinners & has in-depth knowledge of all of the replacement parts for these machines.
With this experience behind us, Trio Machinery is able to provide a level of service from basic phone support to on site service and /or training. Trio offers quality products that will meet customers' processing needs & will fit their budgetary requirements.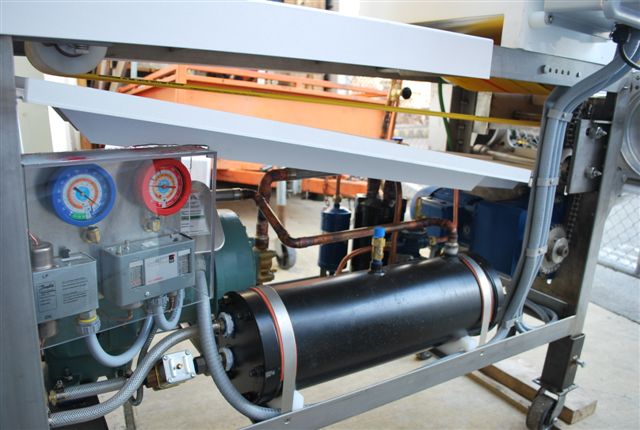 Looking for a quote?
If you are looking for a quote on new/used equipment or replacement parts for your Trio/FTC equipment, please request a quote or email us at info@triomachinery.com